No matter what is going on in our lives we can usually still find something to be grateful for and opening up our consciousness to that gratitude often makes us aware of other blessings we should be grateful for. A crisis will cause us to re-evaluate our lives and our perspectives.
I am so grateful for the time I had to spend with my daughter in law Amber and my daughters Caitlin and Lily last weekend on our social distancing visit. I am grateful that my daughters are friends and that they love each other so much. I am grateful that Trevor chose a girl who was already pretty much a part of our family and that the children all have such lovely partners that fit in to our mad family dynamic. Our family is not a fit for everyone as we are not exactly a 'normal' family, but then what does normal mean these days?
I spent all of last weekend focusing on my blessings and I have so many.
On Sunday we ordered take away for dinner. Lily and Norm had Italian food but I was not in the mood as it had been warm and I wanted something a bit lighter so I had sushi from K1 in Hout Bay.
I only worked a half day on Monday as I had built up some overtime which cannot be billed to the client, but as the time was spent on client work I cannot bill it to my consulting house and needed to take it off or I am giving away my time for free. I thought it would be good to spend the extra time with Lily on Monday rather than finishing early on Friday as I usually do when I have worked over. We hung out in the shade of the garden or by the pool and talked about all sorts of things.
Lily fancied sausage for dinner that night so she and I cooked chicken sausage and chicken breasts. We made a mushroom gravy, baked potatoes, boiled gem squash and cole slaw.
On Tuesday morning Lily was up and away by 10am to drive back to Mossel Bay. The house felt so still and quiet after she left. Lily brings such a positive energy and she did so many helpful things like starting a fire each evening when the sun went down and dealing with the animals. The animals follow her around like she is the Pied Piper.
We all miss her terribly.
For dinner that night I included the left overs from the previous night and Norm said his plate was piled as high as if it was Christmas. I pureed the leftover gemsquash with butter and served the rest of the coleslaw. I baked pork fillets and mushrooms in teriyaki & butter. I roasted butternut in coconut oil and I parboiled brussel sprouts in chicken stock and then fried them in butter to get a bit of colour. I drizzled the pork with a bit of the sauce from the pan to serve it.
On Wednesday I made Mexican food. I made beef burritos. I also made refried beans by smashing up a tin of borlotti beans and adding some seasoning. I added homemade guacamole, grated cheddar cheese and sour cream to the burritos. It is hard to make the gringo version look attractive even if they tasted yummy.
For Norm I also made sweet potato fries in the airfryer as he is not a huge Mexican food fan. Norm had bought low carb wraps and they were a very odd consistency. I do not recommend these at all unless you have no sense of taste and a very sharp knife.
Since it was just the two of us we had a bit of leftover spicy minced beef so I added it to some borlotti and kidney beans, spices and passata and made chili con carne. I had 2 chewy tortillas left so I made cheese quesadillas to go with the chili. I topped each quarter with a spoon each of fromage frais and salsa. The chili was a bit hot for gringo Norm but I loved it.
After work on Thursday I attended an online panel discussion by CapeNature in celebration of World Ranger Day. Random hey? I love nature and find this sort of discussion informative. They talked about life in the day of a Ranger, people who steal resources illegally, and gave a presentation about turtles, tortoises and terrapins. There are 7 breeds of sea turtles in the world and South Africa has 5 of these. We have 8 endangered breeds of tortoises in the Western Cape alone and 13 breeds in all of SA.
On Friday after work we did our usual and ordered take outs. I had sushi from K1 for the 2nd time in a week, the same order as always. I am a creature of habit. I had salmon roses, prawn roses and cucumber roses topped with prawns. It was delicious.
For my research on historic racism, this week I have been reading about Drapetomania.
In May, 1851 Dr. Samuel A. Cartwright, a Louisiana physician, published a paper entitled, "Report On The Diseases and Physical Peculiarities Of The Negro race." The paper appeared in The New Orleans Medical and Surgical Journal, a reputable scholarly publication. He claimed that Blacks who fled slavery suffered from a condition he termed drapetomania.
In Cartwright's words: "Drapetomania is from draptise. A runaway slave is mania mad or crazy. It is unknown to our medical authorities, although its diagnostic symptoms be absconding from service, is well known to our planters and overseers. In noticing a disease that, therefore, is hitherto classed among the long list of maladies that man is subject to, it was necessary to have a new term to express it. The cause in most cases that induces the Negro to run away from service is as much a disease of the mind as any other species of mental alienation, and much more curable as a general rule. With the advantages of proper medical advice strictly followed, this troublesome practice that many Negroes have of running away can be almost entirely prevented, although the slaves are located on the borders of a free state within a stone's throw of abolitionists."
Cartwright stated that the malady was a consequence of masters who "made themselves too familiar with [slaves], treating them as equals. If treated kindly, well fed and clothed, with fuel enough to keep a small fire burning all night — separated into families, each family having its own house — not permitted to run about at night to visit their neighbors, to receive visits or use intoxicating liquors, and not overworked or exposed too much to the weather, they are very easily governed — more so than any other people in the world. If any one or more of them, at any time, are inclined to raise their heads to a level with their master or overseer, humanity and their own good requires that they should be punished until they fall into that submissive state which was intended for them to occupy. They have only to be kept in that state, and treated like children to prevent and cure them from running away."
It was common in the 1840s and 1850s for proslavery advocates to claim that Blacks benefited from being enslaved to Whites. For Cartwright, and other proslavery defenders, any Black slave who tried to escape must be "crazy." Else why would they give up being fed, housed and employed? The "uncontrollable urge" to run away was a symptom of the mental disorder. Later, Cartwright would argue that drapetomania could be prevented by "beating the devil out of them" and many slaves bore the scars from the whips he advocated. Amputation of the toes was also suggested and many runaways had both of their big toes cut off.
They also used 'Cat Hawling' as punishment which consisted of using a cat with its claws out being dragged along the back of a bound slave.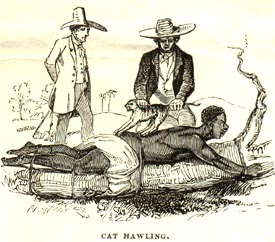 As late as 1914, the third edition of Thomas Lathrop Stedman's Practical Medical Dictionary included an entry for drapetomania, defined as "Vagabondage, dromomania; an uncontrollable or insane impulsion to wander."
The slave owners never thought that if a slave was willing to risk all of these horrific means of torture to get away from the plantations that they must be incredibly unhappy? How could they think that it is a mental illness to want freedom and autonomy? It is unfathomable to me that people could be so blind to the sufferings of other humans. However I think that is part of the issue, they did not see their slaves as human, they thought of them as a possession rather than as an independent being.
We had a different sort of protest on Wednesday & Friday in South Africa. Usually protests in SA are about housing or lack of service delivery. The Restaurant Association of South Africa organised the peaceful #JobsSavesLives protest on Wednesday and the #ServeUsPlease movement protest for the tourism industry was on Friday.
Both protests were in support of the millions of South Africans who work in the hospitality industry and supply chains. Everyone from fresh food suppliers, businesses that supply consumables, cleaning teams and even musicians that perform in these venues are affected as well as wine farms, food producers, food and liquor distributors, etc.
The government's decision to not allow alcohol to be sold is impacting the hospitality, food and drink trades badly. The restaurants are facing major issues due to the curfew, alcohol bans and restricted trading and this impacts hundreds of thousands of people across South Africa. First, when we shut down in March the restaurants were forced to close completely, then they were allowed to serve meals only via delivery, then they were allowed to serve take aways and now they are allowed to open but only with social distancing being adhered to and only until 9pm and they are not allowed to serve alcohol. As staff often have to travel a long way to get in and out of the city that means the kitchens need to close by 8pm to allow staff to get home before the curfew. Restaurants all over the country have gone out of business and many more have had to let their staff go.
Restaurants set up rows of empty tables on the roads to represent their empty venues.
The group marched to Parliament.
The SA Police removed the tables and chairs the restaurants had put into the streets.
Then in the Friday protest the police even sent out the riot trucks to deal with the peaceful protesters.
When the protesters arrived at Parliament they were given a 5 minute warning to clear and then several stun grenades and rubber bullets were fired and the water canon was used to push people away from the parliamentary buildings.
The South African police had a busy day on Friday as in addition to manning their water cannons, they had to search for the 69 prisoners who escaped from Malmesbury Prison near Cape Town.
Correctional services say the prisoners took the prison officials' keys and locked three wardens in a cell. They then opened several other cells, and escaped through the main entrance and over the roof. At last count 61 of them have been rearrested but the remainder are still missing.
President Ramaphosa addressed the nation again on Thursday night. He did not mention the plight of the food and wine industries. He announced that children will be pulled out of school again due to the rise in numbers of infections.
South Africa is now 5th worldwide for number of infections but luckily we are only 38th in deaths per 1 million so I guess that is a good thing, however any death is one too many.
The total of number of people who have been tested in SA is 2,684,488 and the overall stats are:
For this reason I will continue to isolate.
One evening this week Norm took the pups out for their usual walk and encountered a family who have 5 dogs, one of which is a large German Shepherd pup with all the associated pup nonsense and exuberance. He was a bit too energetic and it frightened Panda who then did his fainting goat impression.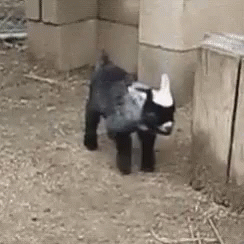 The first time it happened it terrified us, we thought he was dead. However in a few minutes he woke up and looked around as if he had just had a refreshing nap. It seems to be a stress response of some sort.
The pups all went to the groomer on Friday afternoon and now they smell so lovely. I think they feel good too, look at their happy little faces when they arrived home.
Friday and Saturday have both been absolutely stunning. I love sunny and warm winter days. After work on Friday I sat outside and counted my blessings. Sorry about my creepy voice, I have no idea why I was whispering, maybe I did not wish to disturb the birds.
We have had some good news in the Western Cape as the dam levels are up from the constant winter rain we have had over the last month or so. Cape Town's dams are at 77.2% which is 51.5% higher than during the peak of the water crisis in 2018.
Cape Town Magazine said: "Despite sunny, almost summery weather over the past week, dam storage levels are up another 4.5% since last week. Along with last week's increase of 9.2%, this puts the dam levels at 77.2% capacity. At the same time in 2017, when the water crisis hit its peak, dams were at 27%."
Water is life, Mní wičhóni.
Cape Town is currently still at level 1 water restrictions. We are allowed to water our gardens between 5pm to 7pm every day, we can use hose pipes between 4pm to 9am and we are allowed to top up our swimming pool. However we still conserve water, we never water our garden, I only water my succulents and that is with a watering can.
We never use municipal water to fill our pool, we set up a pipe that takes water from our guttering to the pool and it works just fine. I still shower quickly and only wash my hair ever few days. I often wear my clothing more than once (if it passes the sniff and dog hair test).
Today I had a lazy morning in bed while Norm caught up on Games of Thrones. He brought me coffee in bed and Blue kitty and I snuggled up in bed.
I had ordered some hair cutting scissors as we only had very dull ones and I could not cut Norm's hair very well. They were delivered along with the new lipstick I ordered but the delivery order said it included my new slippers and they were not in the package. Hopefully they can locate them, they were the most expensive item in the order.
When I finally dragged myself out of bed I deep conditioned my hair and gave my fringe a trim, gave myself a pedicure and tried out my new lippy.
I gave Norm a haircut too. He was unimpressed with the forced photo but still looks handsome.
Norm made us a delicious brunch of scrambled cheesy eggs, avocado and crispy bacon.
Norm worked while I caught up on RuPaul's All Stars and worked on my blog.
On Friday night we watched the last episode of Stateless. I mentioned before that it is very difficult to watch but I really recommend you do watch it. The series is based on the real life incarceration of Cornelia Rau who was born in Germany but her family had moved to Australia when she was 18 months old. The cult which Cate Blanchett heads up in the series is based on a real life cult called Kenja Communication. Cult leader Ken Dyers allegedly raped Cornelia as did the character who played him in the series. It is very sad but is representative of real life immigration detention facilities still open in Australia now. I give it 5 Kitten Stars ⭐⭐⭐⭐⭐
Now to end off with an item which I doubt many of my readers have had the privilege to see in real life. Hoop dancing is a fast-paced dance that involves doing intricate footwork and twirling while throwing hoops into the air and manipulating them into shapes such as wings, tails, an open alligator mouth or a sphere. 
Hoop dancer Nakotah LaRance, Tewa, Hopi, Navajo and Assiniboine, was a world-class athlete and performer. When he danced with Cirque du Soleil at the 2015 opening of the Pan Am Games in Toronto, more than a million television viewers and thousands of people in the live audience watched. Nakotah died last Sunday in an accidental fall while climbing on an old bridge in Rio Arriba County in New Mexico. He was 30 years old.
I wish Nakotah a swift transition to the spirit world.
I wish all of you strength through these trying times. I wish you love if you are struggling. I wish you hope if you have despair.
I wish you all enough.
Until next time, socially distant Kisses from the Kitten x0x0x0x0x