When you compare yourself to others you may feel as if you are succeeding in life, but I guess that depends on who you are comparing yourself to. Sometimes the bar is pretty low so it is easy to feel superior.
I had thought that South Africa was doing really well in regards to managing the virus, but that was in comparison to the USA or the UK which have had ridiculously high numbers of infections and deaths and very little direction from their inept leaders.
So when South African President Ramaphosa addressed the nation last Sunday night I got a helluva shock when the sale, dispensing and distribution of alcohol was suspended with immediate effect in order to conserve hospital capacity. Ramaphosa said that 'there is now clear evidence that the resumption of alcohol sales has resulted in substantial pressure being put on hospitals, including trauma and ICU units, due to motor vehicle accidents, violence and related trauma.' We also know that the levels of Gender Based Violence shot up once alcohol sales were allowed again.
The first time alcohol was banned the president at least gave us a few days warning and many of us had a chance to stock up, however this time it was unexpected.
The President also implemented a curfew from 9pm to 4am. The curfew does not effect us as we are always at home at that time these days, however the booze ban does. I've mentioned that Before Covid (BC) I seldom drank. I certainly never drank when we were just sitting at home, only when I was out socially. Since Covid (AC) I had been having a few vodkas every night. I have recently cut that down to only have a drink on the weekends as it is so much sugar to consume and I am getting rather round in the belly.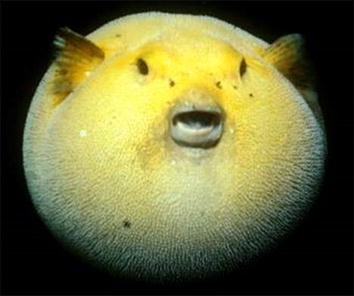 Norm has also decided to stop drinking during the week as it is better for him and it preserves his limited stocks of wine.
South Africa has moved to number 5 in the world for the overall number of positive Covid cases. It justifies the reason for the new clamp down in SA.
The stats below are from Monday morning (13 July). If you sort the figures by deaths per million we move down to 40th however. That is ultimately the main stat that matters.
I checked the stats today and South Africa is now number 5 for counts of positive cases in the world. If you sort the figures by deaths per million we move down to 45th now.
Some of the key points from the President's speech are below.
1) According to current projections, each of our provinces will reach the peak of infections at different times between the end of July and late September.
2) While infections rise exponentially, it is important to note that our case fatality rate of 1.5% is among the lowest in the world. This is compared to a global average case fatality rate of 4.4%.
3) Scientists and other scenario planners have presented us with models that project that South Africa may have between 40,000 and 50,000 deaths before the end of this year.
4) Cabinet has approved the extension of the national state of disaster to the 15th of August 2020.
As of today the numbers for South Africa are that 2,422,741 people have been tested with the following resulting stats:
Before the President had his little chat with us, last Sunday was a very relaxed day. Norm worked on the pool and I worked at doing nothing much at all. I sat on the patio and watched Norm try to avoid being knocked in the pool by the interfering nosy (and noisy) dogs and I enjoyed being surrounded by my plants. My treasure chest is thriving!
The blooms have erupted on two more of the plants. They are so tiny and look like little pixie hats.
Not Pixie Pup but this kinda Pixie.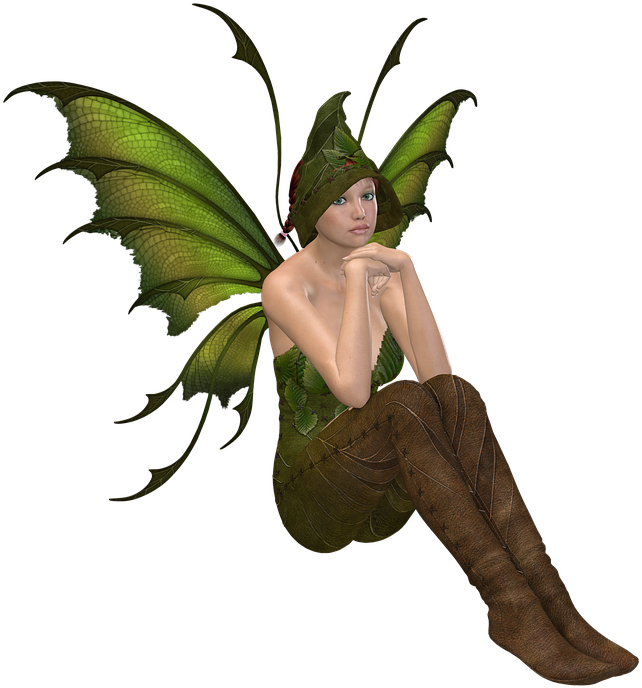 That evening I did not have to cook other than boiling some pasta as I had made my sauce the day before.
Norm and I both decided that was the best bolognese sauce I have ever made. I had some bacon that needed cooking so I chopped up a carrot, some celery and a red pepper and fried that with the chopped bacon. I fried my minced beef and an onion in another pan then drained it of fat and added it to the bacon and vegetable mixture. I added a bottle of passata, a large squidge of tomato paste, a splash of balsamic and spices to the mix and let it simmer. I then added some beef stock and let it all reduce. It was so rich and full of flavour!
As always the President's address gave me anxiety. I could not sleep on Sunday night, I tossed and turned for ages and then finally took a sleeping pill. It meant I had to suck down copious amounts of coffee the next morning to make me feel alert. It did not help that the weather took a turn and the wind started howling on Sunday night. When we went to bed the whole house was shaking.
Monday it was pouring with rain and the wind was still crazy. I am not sure if the chaotic weather had anything to do with it but I had such a rubbish stressful day on Monday. I had some work issues which put me in a bad mood and it seemed like everything that could go wrong did. I received some news on a personal level that upset me and had me even more stressed. Then my Mom messaged the family to say that she was taking Irie to the vet that day to be euthanised. My cousin Warren took her and I am so glad she did not have to go on her own. She felt so bad for putting him down but he was so ill and there is no cure for his issues so it was the kindest thing she could do for him. She is missing him terribly which makes me so sad for her.
The next morning Lily looked out and saw a double rainbow and we all decided that it was my step dad Tom, who loved Irie, telling us they were together.
Hopefully Mom feels up to getting a cat and therefore rescuing a kitty from a shelter and finding companionship during isolation.
Monday I cooked a pork fillet for dinner. I added the fillet and mushrooms to a pan, poured teriyaki over both, drizzled honey onto the pork and added chunks of butter to the pan and baked for 45 minutes. I fried chopped red cabbage in butter and balsamic, steamed some cauliflower and baked a potato. I pureed the cauliflower and laid the pork onto the bed of cauliflower puree and drizzled it with the sauce from the pork pan. It was so delicious and the pork was very tender.
On Tuesday Norm and I made a low carb, high fat pizza base. I used the leftover bolognese sauce and added a bit more passata to stretch it. One of the bags of mozzarella Norm had bought was molded even though it was still within the expiration date so I compromised and used a mix of pecorina and cheddar. I had artichoke hearts, olives and pancetta to add to it and it was very tasty.
It was incredibly cold on Tuesday. While working I could not feel my feet. I thought I might be developing hypothermia so we built a big fire and the animals cuddled up with me. Eventually my feet thawed out.
Wednesday afternoon we had a notification come through on the security app that there were protests happening at the circle by the police station and the roads were blocked off. We heard that the protest was about electricity, that many of the shacks have had no electricity for days or even weeks. It is winter here and is so very cold I cannot imagine.
We only have blankets and a wood fire in our lounge for heat. We have a portable gas heater but I do not like the smell of gas.
Luckily, I received 2 deliveries on Wednesday. We had ordered half a truck load of wood which was delivered and I had ordered some coffee pods from Coffee Capsules Direct for my new coffee machine. How adorable is the packaging for the pods?
Both are nice for winter.
Thursday started off badly and only seemed to get worse. I was supposed to be facilitating a client workshop but the project manager forgot to invite me to the meeting so I only had an hour or so to prep for it. I am never comfortable presenting and I like to have plenty of time to prep and get my questions all sorted out before hand but I did not have time for that and had to wing it somewhat.
Pixie was not well and looked miserable. She did not eat her breakfast and Pixie never misses a meal. She kept wandering around the garden looking forlorn so I think she had an upset tummy. Her tummy was hard as a rock and was making all sorts of strange noises. As she is so old I worry so about her when she is unwell. Luckily she perked up by late afternoon and now seems to be back her to usual self.
Then a guy whom I have known since we moved to Hout Bay replied to what I thought was a relatively innocent tweet of an article from Sky News about the science supporting the need to wear a mask. He started out trying to convince me that I was being brainwashed or controlled then when I did not buy into that argument he started getting passive aggressive and when I then called him out on that behaviour he blocked me.
I went to Facebook to message him and saw that he had blocked me on Facebook as had his wife!
The following day a fake profile posted abusive content on my last blog post, however I have my settings so that I have to approve any comments so no one saw it except me. I pity the sort of person who goes to all of this trouble. They obviously do not know that I can see information about the people who visit my page and even more info should they post a comment. What a petty, angry little person.
No idea what he means about animals and views, but are my blogs too long? I just write a bit of waffle when I finish work each day as if it is my diary and then on Sunday I try to tie it all together. Is it too much minutiae of my life? Should I split it into two posts a week or just ramble on a bit less and keep to one post a week? Feedback is always welcome! DM on my social media accounts if you are worried that you are being very rude.
There were several other things that went wrong (for example picking up an open packet of fishcakes upside down and accidentally throwing them all over the kitchen) and I had a splitting head by the end of the day. I don't know why I let things get to me like I do, but I do.
Now for the educational bit of this week's post. For my research on the history of racism, the topic I have read about is the Red Summer of 1919.
The Red Summer of 1919 is a term that was coined by civil rights activist James Weldon Johnson. I had never heard of Mr Johnson but he sounds like a pretty amazing man. He was both a writer and a civil rights activist. Johnson was a leader of the National Association for the Advancement of Colored People (NAACP), where he started working in 1917. He served as executive secretary of the organization from 1920 to 1930.
Johnson was appointed under President Theodore Roosevelt as U.S. consul in Venezuela and Nicaragua for most of 1906 to 1913. In 1934 he was the first African-American professor to be hired at New York University. He was also a professor of creative literature and writing at Fisk University, a historically black university.
The Red Summer of 1919 was a period from late winter to early autumn of 1919 during which white supremacist terrorism and racial riots took place in more than three dozen cities across the United States, as well as in one rural county in Arkansas. These riots occurred in the wake of World War I and the Great Migration. There was massive anxiety among white people in northern cities that black people were taking jobs and housing from them. Many white soldiers returned home to find their jobs had been filled by blacks who had migrated from the south. Amid financial insecurity, racial and ethnic prejudices ran rampant. Meanwhile, African-American veterans who had risked their lives fighting for the causes of freedom and democracy found themselves denied basic rights such as adequate housing and equality under the law, leading them to become increasingly militant.
It was a volatile mix.
This massive anxiety led to mass violence. Between April and November of 1919, there would be approximately 25 riots and instances of mob violence, 97 recorded lynchings, and a three day long massacre in Elaine, Arkansas. The Ku Klux Klan, which had been largely shut down by the government after the Civil War, experienced a resurgence in popularity and began carrying out dozens of lynchings across the south. There were at least 64 lynchings in 1918 and 83 in 1919.
In July 1919 in Washington D.C., white sailors recently returned home from the war went on a days-long drunken rampage, assaulting, and in some cases lynching, black people on the capitol's streets. The riots and terror escalated in dozens of cities across the U.S. Many black veterans stepped up to defend their communities against white violence. "Because of their military service, black veterans were seen as a particular threat to Jim Crow and racial subordination," notes a report by the Equal Justice Initiative. Many African American soldiers returned from the war armed with a renewed determination to fight segregation and brutality. 
After four days of racist mob violence in Washington D.C., an estimated 40 people were killed and dozens more were injured. The chaos was only quelled when 2,000 federal troops were deployed onto the city streets at the end of the month where the riots then spread to Chicago.
On July 27, 1919 in Chicago, Eugene Williams, an African-American teenager, drowned in Lake Michigan after being stoned by a group of white youths for violating the unofficial segregation of Chicago's beaches. His death and the police's refusal to arrest the white man whom eyewitnesses identified as causing it sparked a week of rioting between gangs of black and white Chicagoans. The riots ended on August 3. As a result of the riot, 15 whites and 23 blacks were killed and more than 500 people injured with an additional 1,000 black families' homes torched by rioters.
Another of the specific incidents that took place in this time frame was the 'Elaine Massacre' in Arkansas. Many of the Southern farms and plantations used sharecroppers to work their land. Sharecropping is when a landowner allows a tenant to use the land in return for a share of the crops produced on the land.
Each season, landowners came around demanding obscene percentages of the profits, never presenting the sharecroppers with detailed accounts and trapping them with supposed debts they would never manage to pay off.
Upset about unfair low wages, a group of sharecroppers enlisted the help of a prominent white attorney from Little Rock, Ulysses Bratton, to assist then in trying to obtain a fairer share in the profits of their labor.
In the late hours of September 30, 1919 in a small church in Elaine, Arkansas, a group of sharecroppers gathered with one simple goal: to secure a share in the profits gained from their work. However their actions were interpreted as an 'insurrection' and a group of white men, including law enforcement, gathered at the church and began to shoot into the church. The sharecroppers returned fire and in the shoot out a white man was killed.
According to the 'Arkansas Democrat' newspaper, Governor Charles Brough called for 500 soldiers from nearby Camp Pike to "round up" the "heavily armed negroes." The troops were "under order to shoot to kill any negro who refused to surrender immediately."
The soldiers joined forces with local vigilantes and killed at least 200 African-Americans (estimates run much higher but there was never a full accounting). The killing was indiscriminate and men, women and children were slaughtered. Amidst the violence, five whites died, but for those deaths, someone would have to be held accountable. The black deaths were deemed irrelevant in regards to the need for justice. In fact they would congratulate themselves on the whole episode and their ability to restore order while claiming that not one slain African-American was innocent.
"You had 12 black men who were clearly charged with murder in a system that was absolutely corrupt at the time – you had mob influence, you had witness tampering, you had a jury that was all-white, you had almost certainly judicial bias, you had the pressure of knowing that if you were a juror in this case that you would almost certainly not be able to live in that town…if you decided anything other than a conviction," says Michael Curry, an attorney and chair of the NAACP Advocacy and Policy Committee. No white residents were tried for any crime.
As a result of this injustice the NAACP launched a series of appeals and challenges that would inch their way through Arkansas state courts and then federal courts for the next three years, an arduous series of hard-fought victories and discouraging setbacks that echoed previous attempts at legal redress for black citizens.
The cases of six of the men would be sent for retrial over a technicality, while the other six defendants had their cases argued before the Supreme Court. The NAACP's legal strategy hinged on the claim that the defendants' 14th Amendment right to due process had been violated.
In February 1923, by a 6-2 margin, the Supreme Court agreed. Citing the all-white jury, lack of opportunity to testify, confessions under torture, denial of change of venue and the pressure of the mob, Justice Oliver Wendell Holmes wrote for the majority that "if the case is that the whole proceeding is a mask – that counsel, jury and judge were swept to the fatal end by an irresistible wave of public passion," then it was the duty of the Supreme Court to intervene as guarantor of the petitioners' constitutional rights where the state of Arkansas had failed.
Out of this tragedy and its subsequent prosecution would come a Supreme Court decision that would upend years of court-sanctioned injustice against African-Americans and would secure the right of due process for defendants placed in impossible circumstances.
There is a bit of good news this week for Native Americans.
In a decision being hailed as a win for tribal sovereignty, the U.S. Supreme Court ruled that a large portion of eastern Oklahoma remains a reservation.
The ruling centers on jurisdiction, not land ownership.
Ian Gershengorn, one of the lawyers who argued on behalf of the tribe said. "Congress persuaded the Creek Nation to walk the Trail of Tears with promises of a reservation — and the Court today correctly recognized that this reservation endures."
The State of Oklahoma, Muscogee (Creek), Cherokee, Chickasaw, Choctaw, and Seminole Nations released this joint statement today following the U.S. Supreme Court ruling. "The Nations and the State are committed to implementing a framework of shared jurisdiction that will preserve sovereign interests and rights to self-government while affirming jurisdictional understandings, procedures, laws, and regulations that support public safety, our economy, and private property rights. We will continue our work, confident that we can accomplish more together than any of us could alone."
I mentioned in my last blog that after much pressure the Washington Redskins were reviewing the name of their football team. The NCAI published a statement on the decision to remove the offensive name from the team. The football team will remove the logo and 'retire' the name.
The owners of the team had resisted this change for many years but after the killing of George Floyd by police, much of the country has moved rapidly to confront historical representations of racist symbols.
Friday I woke up determined to have a shift in my mood before the girls arrived. I had been so low most of the week.
The dogs could tell I needed cheering up and rallied around.
Mid afternoon my friend Mel delivered the plants we had ordered from Potted Up. This is the one I ordered for myself on the left of the pic.
The girl's ordered some as well. We are all so excited with our goodies!
The small white one in the centre pic was a birthday present for Norm from Mel at Potted Up.
It was awkward for me to prepare for Norman's birthday as I cannot go out. I ordered him some things online and luckily they arrived in time. In honor of his birthday I actually put on proper clothes, not pajamas and not a track suit. Look how my grey hair is coming through!
As mentioned in my last blog, Lily had to drop Amber at the airport on Saturday so they both stayed over here on Friday. Lily is staying on til tomorrow. I have not seen Amber in many, many months and have not seen Lily since her wedding. That cheered me up no end. Especially as Lily brought down some things she had bought for me. I bought some coasters with some of my idols on them, Elvis, Marilyn and Frida Kahlo. I have a coaster obsession.
I also bought some large tiles with Frida Kahlo on them and I adore them! However I thought they were the size of the coasters but they are rather big. I am not 100% sure what I shall do with them. I need little drinks tables so I may keep my eye open for a second-hand set that I can put the tiles on top of.
We ordered take away Italian food from Posticino for dinner and the kids bought a cake for Norman's birthday.
Norm opened his presents and he got a black sweater, a grey sweater and several packets of boxers. All practical things he needs so he was happy.
We built a big fire and sat around and laughed and talked nonsense with the kids socially distanced from us. Navajo loves a good fire and being the centre of attention.
On Saturday we had a slow day and in late afternoon Lily dropped Amber at Green Point stadium to join the group of people who were going on the repatriation flight to Amsterdam. From Amsterdam Amber then has to catch a flight to Doha where she has to go into quarantine for 2 weeks in the hotel. Then she will be taken to the ship where she will reside for the next 3 months or so. She then has to quarantine for 2 weeks at the end of the process before she can fly back. She was so sad to be going.
After Lily got back to the house she and I reorganised my front patio as my new plants made it look a bit crowded. This is now the area where my throne and treasure chest sit.
This is now the other side but the pic is a bit squashed because Lily's new plant is still there too.
We ordered some starters and bits and pieces from Simply Asia for dinner to share. We had noodles & crispy chicken in a peanut butter sauce, vegetable spring rolls, chicken spring rolls, corn fritters, chicken & prawn dumplings and a fried prawn ball. It was all divine!
On Sunday Lily cleaned the pool while the dogs and I mooched about.
It looked great when she finished.
For the part of my blog about good things that happen in the world, I give you 2 similar videos of people doing amazing things.
The 1st is in China where a man caught a toddler falling from a 5th floor balcony.
The next is when former Marine and college football player Phillip Banks, caught a 3 year old boy whose mother had thrown him from a burning building.
This makes me feel like there are still some caring people left in the world.
As a thing of beauty I would like to share a clip of Camille Brown from
Alvin Ailey American Dance Theater performing an excerpt of 'City of Rain'.
I have had a lovely weekend with the girls and my amazing birthday boy. I hope you are all coping with all of the challenges life throws at you during this turbulent time.
Until next time I hope you stay safe. If you have to go out, wear a mask. If you are able to stay home, please do so.
Socially distant Kisses from the Kitten x0x0x0x0x0x0x