The biggest 'news' item this week was Oprah's interview with Meghan and Harry. Probably the two most discussed items from the interview were the claims that they were victims of racism by senior members of the royals and that Meghan had been suicidal during her pregnancy with Archie. The world appears to be strongly divided in regards to Meghan. Some think she is a gold-digger, however Meghan had her own income and Harry was cut off financially when they surrendered their roles. If she married him for the money she would have sucked it up, stayed put and lived it large (like whatserface, the one married to the gay brother). Some think Meghan dominates Harry, but what I see is a couple who are very supportive and respectful of each other and very much in love. Some people think she is fake and manipulative, however these opinions are usually expressed by the UK tabloid press and are not the opinions of her actual friends. She has a lot of baggage with her father and his side of her family, however many people have crazy family members (puts up hand). She has a great relationship with her mother who raised her and has never said a bad word about her daughter.
Some people think she lied about the racism despite Harry backing her up on this. However look at the history of the monarchy, they basically dominated all countries which were inhabited by Black, Asian and other ethnic minorities. That must give one somewhat of a feeling of superiority. Their history is rooted in colonialism, white supremacy, and racism.
When the Obamas were hosted by Prince William and the Duchess of Cambridge they had a painting entitled 'The Negro Page' displayed prominently on their drawing room wall. The name of the painting was on a plate at the bottom of the frame and they tried to cover this up with a vase. It is not as if they do not have thousands of pieces of art they could exchange it with if they are that attached to it that it has to hang in a receiving room.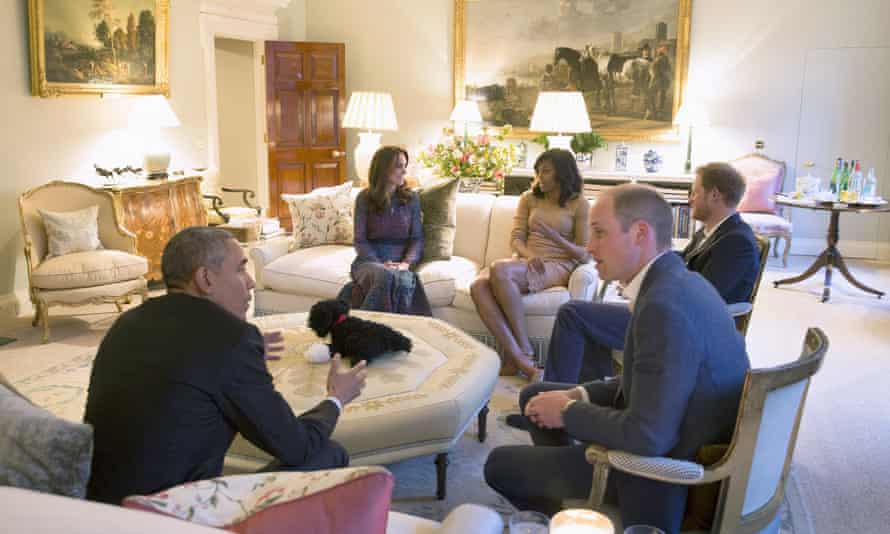 Or we have Princess Michael of Kent who wore a Blackamoor brooch the first time that she met Meghan.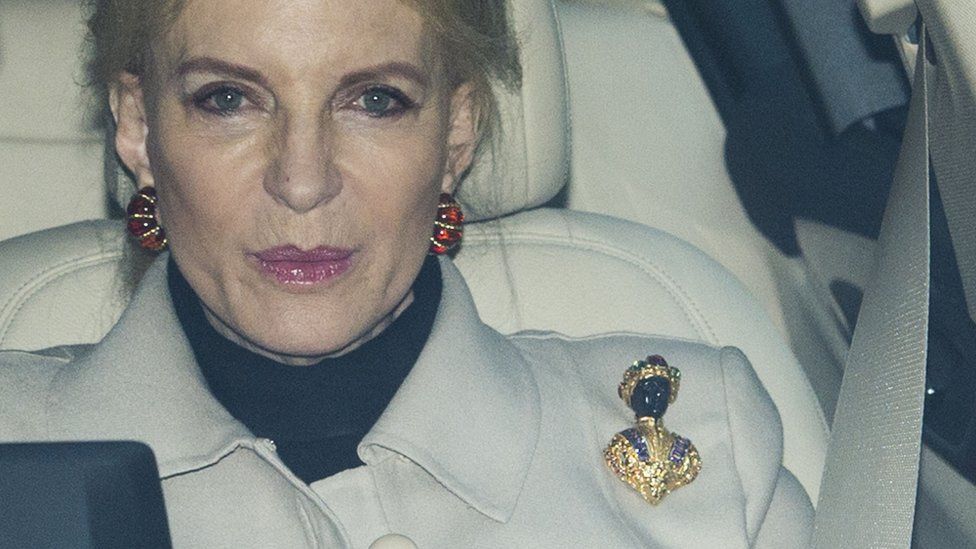 Was this the mask slipping or a deliberate passive aggressive dig? Both actions certainly show thoughtlessness if nothing else.
Some think Meghan lied about her mental health issues which is a bizarre concept, why would anyone say they were suicidal, it is hardly a badge of honour, it is something which is still deemed by many as a weakness instead of an illness, however temporary that illness may be. I think Meghan was incredibly brave to tell the world that she struggled and tried to ask for help. Denigrating her will be seen by all of the other people who may be struggling with this issue and may stop them seeking the help they need, whereas her openness about her vulnerabilities may encourage people to seek help. So many are struggling with their mental health right now due to isolation or the other impacts from the pandemic.
One thing that many of Harry and Meghan's supporters have objected to is that the royal family did very little to support Meghan when the tabloids were ripping her to shreds yet they managed to squash the press from reporting about Andrew being branded a pedo by his alleged abuser, or when William was revealed to have an affair, or when the Duchess of Wessex was involved with a business partner who claimed he could arrange a "discreet villa" for men to have sex with young boys in Phuket. Such hypocrisy!
As an import to the UK myself I know that Americans are not always welcome in many circles, many Brits have a real disdain for 'Yanks' as we are all branded. We are 'too loud', 'too arrogant', 'too common', 'too uneducated' or just too much. Maybe part of the hatred from the British press and some of the people there was due to her country of birth? An element of xenophobia?
On many levels I can identify and empathise with Meghan. I experienced similar issues with my first mother in law who felt that her son was above me and I was not good enough to marry him much less bear his children. I was also pregnant when we first emigrated to SA and initially we were living with my husband's parents with our two toddlers. My MIL was so critical of my every move or habit: I did not hold my fork properly, I did not sit properly, I did not dress properly, I did not speak properly, I did not parent properly, I did not get up at the time she felt I should in the morning, regardless of my morning sickness. I was under constant criticism and her passive aggressive comments were hurled at me all day and night. My stress levels were so high the gyne told my husband that he had to remove me from that situation as they thought it might cause issues with my pregnancy. I was away from my friends, my family and everything familiar to me. South Africa was a very patriarchal environment and it was a real challenge to adjust. In those days a phone call cost so much money and we did not have skype or facetime to communicate with people far away.
A pregnancy is enough stress on it's own, much less having all of the other things Meghan had to deal with while pregnant.
The palace issued a very brief statement in response which basically translates to 'meh' in my opinion and the phrase 'some recollections may vary' is tantamount to saying they do not believe Meghan and Harry's story of the conversation about what shade Archie may be when born.
The item which should have been on everyone's lips is the New Jim Crow legislature. Legislators in 43 states in the US have introduced voter suppression bills that, if enacted, would amount to the most far-reaching setbacks for voter participation in well over a century. Georgia is serving as ground zero for experiments in restricting voting by mail, Sunday voting, and tweaking the Georgia runoff rules (HB 531 and SB 241). These changes are all based upon the Big Lie that the 2020 election was stolen from tRump by fraudulent means. Nationwide, states are debating more than 250 voting restriction bills that all pursue the same fundamental strategy: giving one party an advantage in elections by making it harder for communities of color to cast their ballots.
Or even worse than restricting access to voting, the Arizona House Bill 2720 contains a series of provisions designed to make it easier for those unhappy with elections to go to court. It would allow challengers to demand a jury trial and bar a trial judge or an appellate court from throwing out the case, even for lack of evidence, before the jurors get to rule. But the most sweeping provision would say that, regardless of any other law, the Legislature retains ultimate authority in deciding who the state's presidential electors are and would spell out that lawmakers, by a simple majority, could revoke the formal certification of the election results and substitute their own decision at any time right up to the day a new president is inaugurated.
The House just showed us another way by passing HR 1 (aka the 'For the People Act of 2021'). The House passed the bill on March 8, 2019. It is being described as 'an Act to expand Americans' access to the ballot box, reduce the influence of big money in politics, strengthen ethics rules for public servants, and implement other anti-corruption measures for the purpose of fortifying our democracy, and for other purposes.' This voter protection bill offers expanded freedom to vote building on the historic turnout of the 2020 election. Its fate now rests with the Senate.
It is shameful the lengths the Trumpublicans will go to in order to try and disenfranchise people of colour. They no longer even pretend to not be racist, the mask they should be comfortable in is the big white hood, a universal icon of hatred.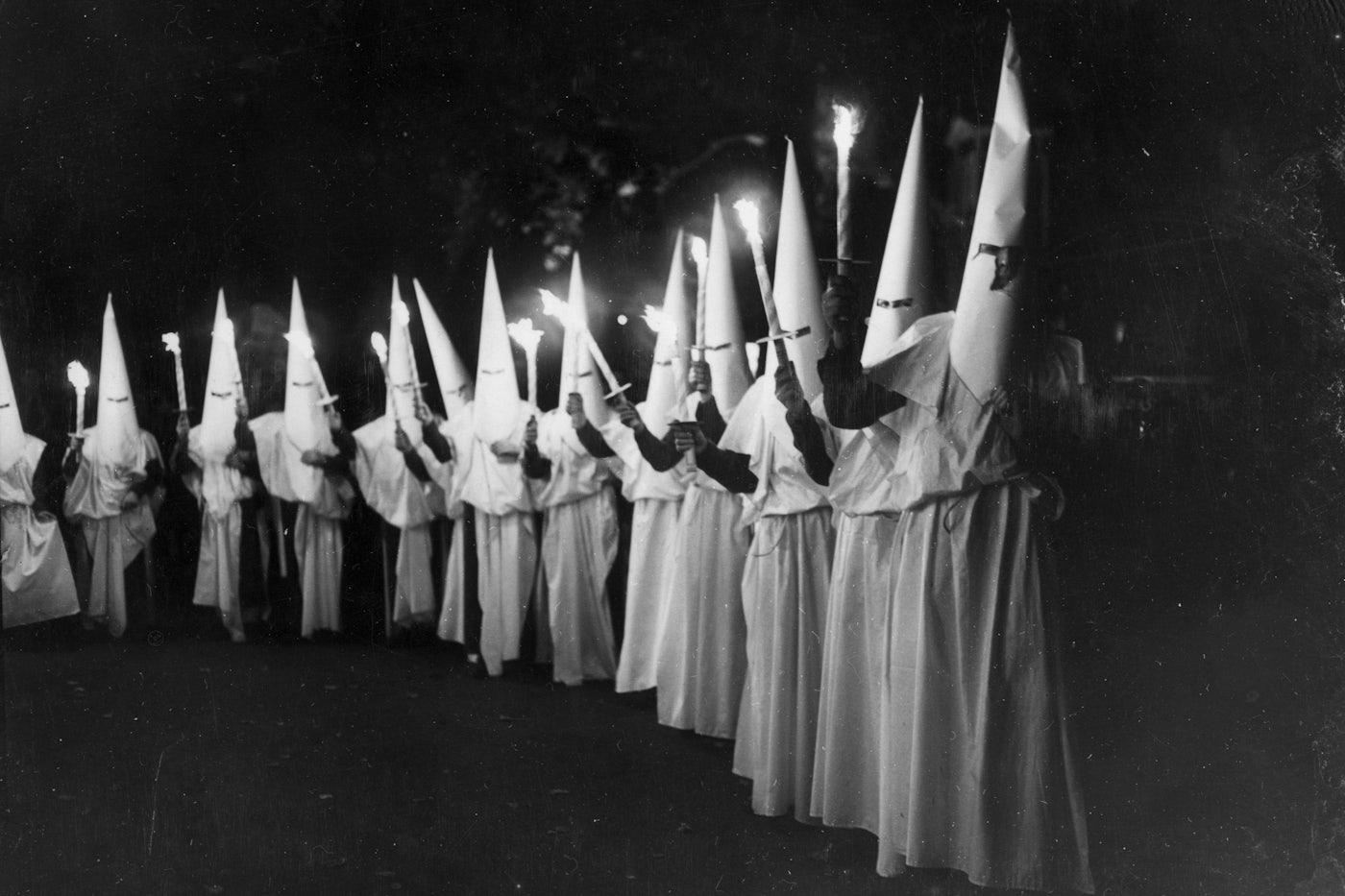 This week in Cape Town we have had some hectic weather. The wind was howling and it rained hard from Tuesday evening all through Wednesday but blue skies returned on Thursday but it has remained cool.
We were notified that load-shedding was being implemented from Wednesday and we were at risk of having our electricity turned off. Ours went off that night at midnight and came back on at 2am. It always wakes me when it comes on or off as the alarm panel is in our room and it beeps. Also the fan went off and we all know us old broads need a fan to deal with our night sweats (charming I know, thank you menopause). It was really cold that night so Lola also popped in and out meowing loudly so I was woken several times that night.
The power was off again on Friday morning from 8 to 10 am which means I cannot connect to the client database so I got up early and moved over the files I needed to work and we boiled water on the gas cooker for tea, however I am rubbish at anything dangerous and I had the gas too high and when the match got near the gas ring a flame flashed out very far and singed the hair off my knuckles (thanks again menopause, the gift that keeps on giving). The whole house smelled of burnt hair and my skin was very tender but at least I got a cuppa. #LookOnTheBrightSide
This week I received the living room rug I recently ordered from Takealot. I love it so much! I love the design and it goes so well with my black and white cushions. It is so soft and squishy and Panda loves it too. Lola is a bit weirded out by it and walks around the perimeter rather than stepping on it.
Last Saturday Norm spent more time sanding down my second hand desk that we are he is renovating.
It is now ready to be stained and varnished and he is working on that today.
The weather was a bit overcast last Saturday morning but it heated up that afternoon so I hung out by the pool but between Norm's sanding and the various building noises and music from around the neighbourhood it was not very relaxing so I came inside and watched a bit of telly after dangling my feet in the pool to cool off.
While Norman worked on my desk I binged 'Back With the Ex'. It is an Australian show which had just popped up on Netflix. It follows 4 couples who used to be together and who try to rekindle their relationships. It takes place over a time period of a few weeks, first in a hotel, then they spend a week in the home of the person who applied to be on the show, then a week in the other person's home, and then they travel away for a week on an international holiday. I was accurate at guessing which relationships might try to make another go of it and which couples had no chance but I will not give away any spoilers. Some of the couples were toxic together, a dynamic which can result in great sex but not a peaceful life. However I did enjoy the series for a bit of light weekend viewing and I give it 3.5 Kitten Stars ⭐⭐⭐✨.
Sunday we had planned to go out for lunch and we had some errands to run but it was miserable weather outside so we debated staying home but I had a bit of cabin fever and we decided to go anyway.
First we went to Builder's Warehouse. We bought the stain and varnish for my desk and I chose some new handles for the drawers. I chose the brass trim as we are staining the desk dark to match our bar and fireplace mantle and that looked better than silver. I love the crackled ceramic as it suits the age of the desk. What do you think?
After we left Builder's we popped by Caitlin and Wes' flat to drop off some coffee samples I gave them to try and then we headed off for lunch.
I had been drooling over the social media images of the food at Quince Restaurant in Diep River and as it was very near Cait's flat we decided to try it. There was hand sanitizer at the entrance and plenty of outside seating with well spaced tables and we chose to sit under the shelter of the patio in case the rain started again.
We were given a cosy table near the shop and we both kept on our double masks until the food arrived.
Quince is set in a gorgeous setting and my view was of a giant tree with gorgeous little squirrels running up and down with the nursery beyond that.
There is an extensive menu as well as a list of daily specials and Norm and I both ordered from the specials menu. Norm chose the hake and chips which came with tartar sauce and a side salad, he said the salad dressing was yummy and the fish was perfectly cooked.
I chose the crispy squid with chips and it came with a sriracha sauce. The squid was tender and the batter was crispy. The sauce was so yummy that I dipped my fries in it too.
We bought some bits and pieces in the shop, I got double chocolate brownies as a treat for later that night and I chose a jar of their preserved green figs which are divine with a bit of cheese. After we ate we had a wander around the nursery to stretch our legs and then headed home.
When Norm and I got home on Sunday it was rainy and cold and perfect for wrapping up in a blanket and watching a film and we chose 'I Care A Lot' on Netflix. The premise is that a crooked legal guardian runs a scam to drain the savings of her elderly wards but she meets her match when a woman she tries to swindle turns out to be more than she first appears. It stars British actress Rosamund Pike, Peter Dinklage, the stunningly beautiful Eiza González, and the brilliant Dianne Wiest. The 'professional guardian' is played by Rosamund Pike who won a Best Actress Golden Globe for this film and Dianne plays the wealthy senior citizen they try to swindle. It is a dark comedy which I always enjoy and I give it 4.5 Kitten Stars ⭐⭐⭐⭐✨.
For my musical videos this week I include a few NPR Tiny Desk concerts. Firstly, a performance by South African DJ Black Coffee, aka Nkosinathi Innocent Maphumulo. His set list is "You Rock My World" (feat. Soulstar), "Flava" (feat. Una Rams and Tellaman), and "Wish You Were Here" (feat. Msaki).
My second NPR video is from Bartees Strange and his band. Their set list is "Boomer", "Mustang", "In A Cab", and "Flagey God". Bartees Strange is his stage name, his birth name is Bartees Leon Cox Jr.
I hope you enjoy them both.
As of this week there have now been 9,393,727 Covid tests conducted in South Africa, leading to the following statistics:
South Africa has held on to the 16th ranking on a global count of total cases.
The UK is still 5th with 4,248,286 total cases and the USA is still 1st with 29,993,423 total cases. On a global scale of total deaths, the USA is still 1st with 545,544 lives lost and the UK is 5th with 125,343.
The leveled out comparison of deaths per 1 million people has the USA holding again this week at 11th with 1,641 people dying per million, the UK is 6th with 1,840 and SA is at 44th with 855 people dying out of a million.
The US and UK have done very well with their vaccine roll outs but SA is stumbling along, let's hope the vaccination will eradicate this virus and we can return to some semblance of normality. I do hope that some aspects continue such as working from home, it is so much better for climate change to not have those cars on the roads and hopefully the city centre landscapes will change from high rise corporate buildings to conversion into affordable accommodation. That is my dream, that we have some positive results from this forced stop on our usual way of life.
Today Norm had to go buy some wood filler and he surprised me with beautiful proteas.
He also brought back some fresh from the oven warm chocolate croissants from Deus Cafe.
I am one spoiled Kitten!
I hope you all have a great week ahead, please check on your friends and family who live on their own or who have mental issues. And always be kind.
Until next time. Socially distant, double masked Kisses from the Kitten xoxoxoxoxoxo