This is a 3 day weekend in South Africa as Sunday is Human Rights Day and we have Monday off of work. Human Rights Day in South Africa is historically linked with March 21st, 1960 and the events of Sharpeville. The apartheid regime forced black people to carry a 'Pass', a hated identification document, known as a "dompas" (dumb pass), which controlled their movements. In an organised peaceful gathering approximately 5000 people marched in protest. The police opened fire on the crowd of unarmed black protesters outside the Sharpeville police station. On that day 69 people died and 180 were wounded when police fired on the crowd that had gathered.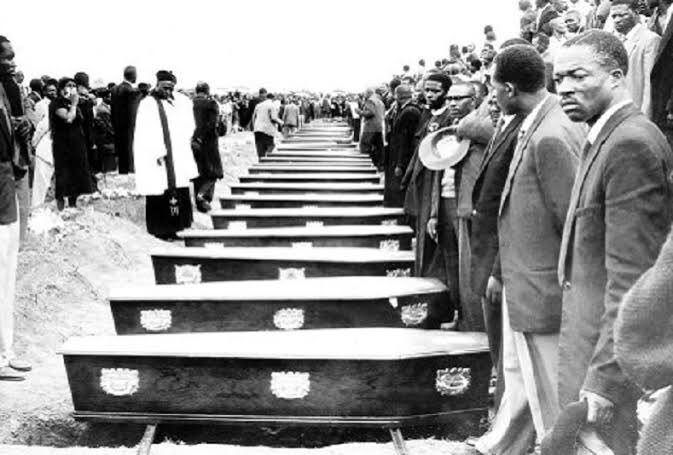 Unfortunately, human rights abuses continue in democratic South Africa decades after the end of apartheid. Echoes of Sharpeville remain evident, particularly in the way in which police still behave towards South Africans. More than 5,500 cases of police criminal offences are reported every year. Of these numbers, according to the Independent Police Investigative Directorate (IPID) Annual Report Statistics, more than 3,500 cases of torture and assault (police brutality) were reported. Of the police officers who were reported for brutality, only 1.9% were convicted at a conviction rate of lower than 2.5% per year. Shockingly, there was a zero conviction rate for torture, whereas assault was the predominant crime that ended in convictions. In the four-year period, the National Prosecuting Authority (NPA) declined to prosecute in 36.58% of the cases.
South Africa did not only inherit the culture of police brutality as the legacy of the past but has inherited the acceptance of such criminal behaviour by failure to hold the police accountable for their criminal acts of police brutality.
The lack of progress of the ANC government towards lifting the living conditions of millions of South Africans is another blow toward human rights. So many people live without running water, indoor toilets or a safe electricity supply and so many are still living well below the poverty line.
Sometimes I get so weighed down with despair about the future of South Africa. I love the country, I love our lives here and I love being near my children but the corruption and the crime can get me down. The ANC had a second chance to uplift the standard of living for the residents and making this country reach it's full potential and have failed miserably on both counts.
One thing which causes us so much inconvenience and irritation is the inability of the government to provide a consistent source of electricity. The load-shedding which started last week has carried on all week. Since we had no electricity last Saturday afternoon I gave myself a mani and pedi. Norm bought red polish for me on his last shopping trip so I now have perky red fingers and toes which make me smile when I look at them.
Last Sunday night the electricity went off from 10pm to midnight so we just decided to get into bed and read or play games until we were ready for sleep (we are both night owls and seldom go to bed before midnight). If the power goes off when we are up we never remember which lights were on and when the power comes back on the TV starts up and the bright lights come on and it wakes us and then we have to get out of bed and deactivate the alarm and unlock the security gates to go downstairs and turn everything off (by 'we' I mean Norm of course.)
On Tuesday the electricity was off from 6am to 8am so it did not impact me other than having to shower in the dark and as I do not wear make up or do anything other than brush my hair I could stick to my usual schedule. It went off again that night from 10pm to midnight and again from 4am to 6am Wednesday so our sleep was so disturbed. Panda missed the fan blowing on him and barked at said fan from 4 to 4:30 until he finally gave up and passed out. It makes me so tired and grumpy when trying to work if I do not get a proper night's sleep. It was off again from 8-10pm on Wednesday night so we sat chatting by the light of lanterns and candlelight with the sleepy animals snoozing around us.
The power was off either 2 hours or 4 hours every day this week. The government is finally discussing allowing other energy providers to add to the grid, why it has taken so long to make this move is probably due to someone getting a kick back from someone somewhere. The ANC government is why this country cannot achieve much of anything, they are themselves fueled by corruption. Minerals and Energy Minister, Gwede Mantshe says the eight companies chosen to participate in the government's Renewable Energy Independent Power Producer Procurement Programme (REIPPPP) are set to provide 1,845 megawatts of power to the country's electricity grid by next year. Bring it on!
All of last weekend Norm worked on getting my second hand desk finished. He put on 2 coats of a dark stain and he did several coats of varnish over the weekend. He added one last coat of varnish on Monday and then on Tuesday he put on the new handles we had bought. He had Mzudumo help him carry it into the lounge on Tuesday afternoon after he finished work and on Wednesday I was happily working from it.
Norm has done such an amazing job! If you have forgotten what it looked like when we bought it, here is the before and after image to compare. The new stain looks perfect next to the stair rails and the bar counter so it blends into it's new environment perfectly. I love that we have given an old unwanted piece of beautiful furniture a second chance at life.
While Norm worked so hard on reconditioning my desk I had to amuse myself. I binge watched a Netflix series called 'Marriage or Mortgage'. The Netflix description is 'Married or single, we've all heard it. "You could buy a house for the price of that wedding!" But have you ever stopped to think, what if you actually did?'. Each episode focuses on a different couple. An estate agent and a wedding planner put together an offer of the dream wedding and the dream house to meet the wishes of each couple based on their individual budgets. The show is based in Nashville TN so I found it interesting to see the prices of homes relatively near to where I grew up and everyone loves looking at wedding plans. The couples are a broad divergent lot, there are 2 lesbian couples, 2 interracial couples, a veteran who sacrificed a leg for his country, younger couples and older couples.
Personally, I have never seen the point of having a giant expensive wedding. I was never someone who dreamed of being a bride, wearing a big white gown and walking down the aisle in front of hundreds of people. That would be my idea of a nightmare. However, to each their own as I know many girls do dream of that. My Lily wanted the whole giant wedding day and she had it, she looked beautiful and had such an amazing day. However my Caitlin does not want that at all, she is much more practical like her Mother and sees that all of the money she would spend on a wedding would be better spent on a home for her and Wes. I do not think that Amber is keen on a huge wedding either but she and Trevor already own a home so they do not have to choose. As expected, some of the couples on the show chose the house and some chose the wedding. I love this sort of reality show and enjoyed this one a lot, I give it 4.5 Kitten Stars ⭐⭐⭐⭐✨
It started raining on Sunday evening and carried on all night and into Monday. Pixie loves the cool air when it rains but it makes her hair frizz and crimp like a 1970's disco diva.
The weather cleared but did not get terribly hot all week. I loved sitting at my new desk listening to the birds singing.
However the bird songs in South Africa are not always a pleasant peaceful sound. I was trying to attend our daily 'stand up' meeting on MS Teams and this was going on in the background. You can hear my Team Lead calling me in the background while I was off filming. For non-South Africans, these are hadada ibis, which are more commonly called hadedas. Their common name reflects the sound they make which is such a loud noise!
We ordered a tray of figs from a local farm which were dropped off on Friday. I love them baked with a slab of brie and a drizzle of honey, or just as they are with cheese and crackers or with yogurt for breakfast. They are so divine. These are the last of the season so we must make the most of them.
We had some good news this week with regards to my Mommy. She went to her doctor this week and they removed her brace and she was released from the rehabilitation centre and allowed to go home on Friday. She has friends and family staying with her for the first week to help her get acclimated to being on her own. I would give anything to be able to be there with her to help her and look after her.
The Covid statistics for the week are that 9,584,923 tests have now been conducted in South Africa. This has led to the following:
For the leveled out comparison of total deaths per 1million people, SA is 44th with 870 deaths in a million, the UK is 8th with 1,849 and the USA is 12th with 1,667 deaths.
In the UK vaccination counts are that 26,263,732 have received the 1st vaccine and 2,011,070 have had the 2nd dose. The CDC reports that in the US 77,230,061 people have had 'at least one dose' and that 41,934,629 people are 'fully vaccinated'. The roll out in SA is slowly dragging along but I can find no stats to monitor it.
The Grammy Awards were held last Sunday, with those attending adhering to Covid protocols and many of the artists watching from home. Here is the list of the winners but some of my faves are highlighted below.
Harry Styles opened the show with an energetic rendition of 'Watermelon Sugar High', which won the Grammy for Best Pop Solo Performance. It is such a fun, catchy, pop song which make me think of warm days in the sun.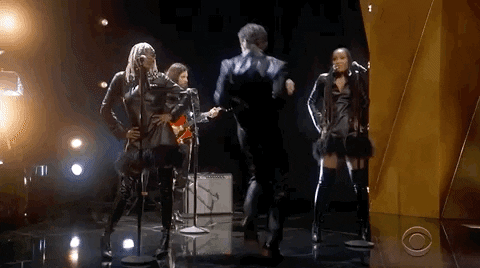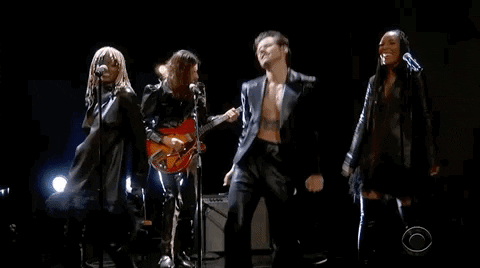 Megan Thee Stallion won Best New Artist and in fact she scored wins for all three of her nominations: best new artist, best rap song and best rap performance.
The awards for Best Rap Performance and Best Rap Song were both for her hit "Savage" with Beyoncé. This marks the first time in history that an all-female collaboration has won the Best Rap Performance category.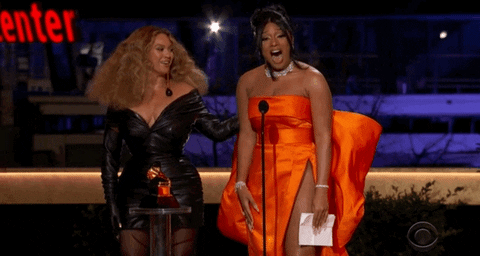 In addition to the shared win with Meghan Thee Stallion, Beyoncé won for Best R&B Performance for her song "Black Parade" and she officially broke the record for most Grammy wins by a female artist, or by any singer, when she took home her 28th Grammy. She also won the Grammy for Best Music Video for "Brown Skin Girl" with her daughter Blue Ivy.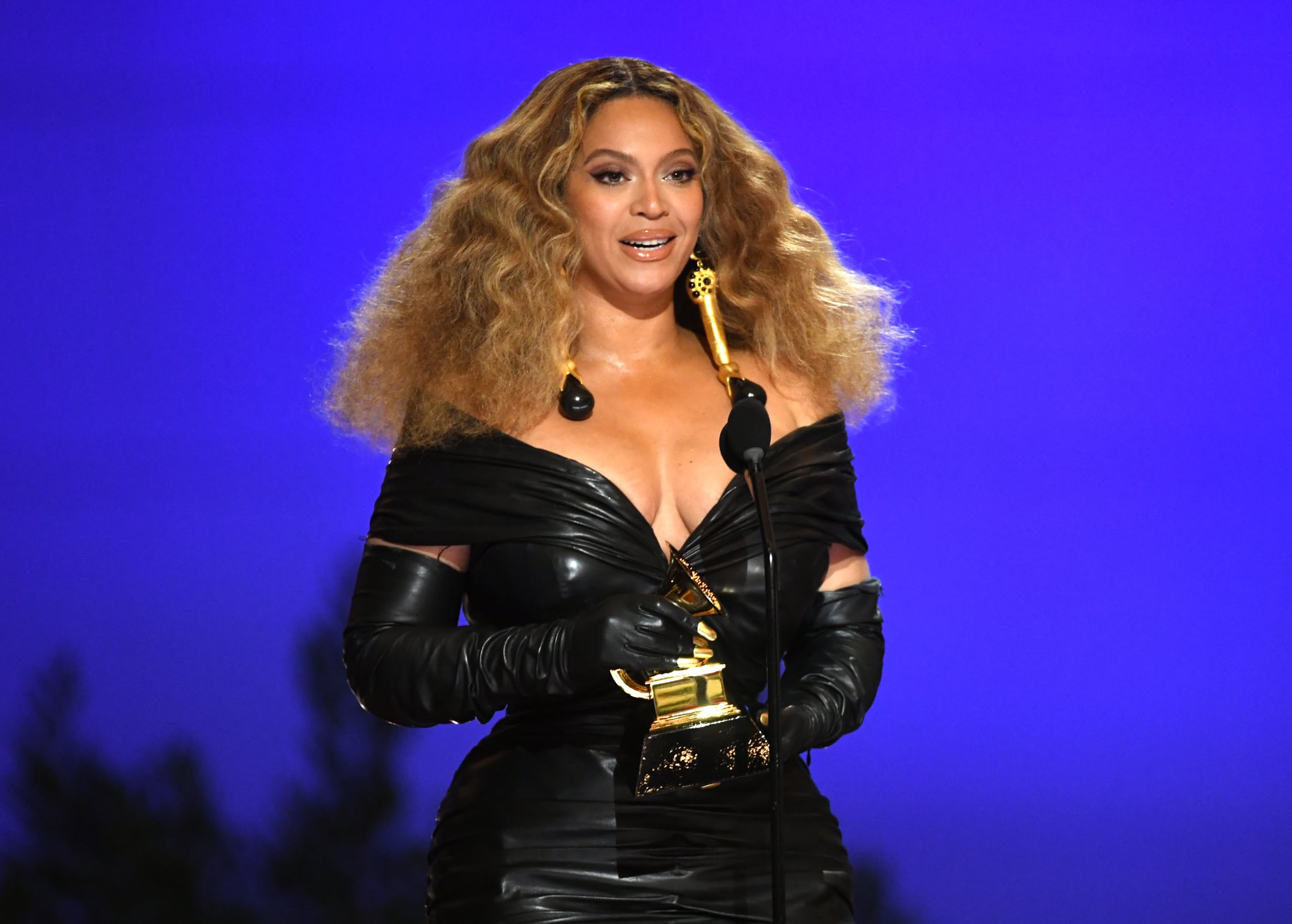 John Legend won R&B Album of the Year for 'Bigger Love'. I love John and his saucy vixen of a wife Chrissy who were both watching from home.
Billie Eilish won Record Of The Year For "everything i wanted". Billie is so talented and I love her music. I did think her rambling on acceptance was a bit awkward, I am sure that Meghan did not want to hear that Billie felt that Meghan should have won, but maybe she did? Odd.
Where would we be without music to uplift us during the last year? I listen to music most days while working and music can take us to a place from the past, distract us from the present or lift us when we are down.
My drumming group are holding a Drum Circle tomorrow. They will adhere to Covid protocols so I am considering attending as I miss them all terribly and I miss drumming.
I have also booked a weekend away for Norm and I next month. We are going to Stellenbosch which is just over an hours drive away into the winelands and have booked in to The Stellenbosch Hotel. The hotel was founded on land granted between 1692-1701 by Governor Simon van der Stel. The building was restored in 1987 and declared a National Monument. Norm has stayed there on business and said it was lovely. It is centrally located so we can stroll to restaurants, bars, shops and art galleries so it will feel like a European break. We miss that lifestyle.
I hope you have a great week ahead. Remember to check in on your friends and family, especially those who are isolating at home.
Until next time, socially distant double-masked Kisses from the Kitten xoxoxoxoxxo