Last Monday was a public holiday in South Africa but I was not aware of that fact until I had been working for almost an hour. I could have stayed up late on Sunday night and slept in that morning but I messed that up! I was so annoyed with myself.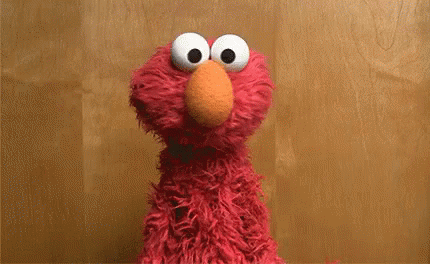 The National Holiday on Monday was celebrating Women's Day. The day commemorates the 1956 march of approximately 20,000 women to the Union Buildings in Pretoria to petition against the country's pass laws that required South Africans defined as "black" under The Population Registration Act to carry an internal passport, known as a pass, that served to maintain population segregation, control urbanisation, and manage migrant labour during the apartheid era.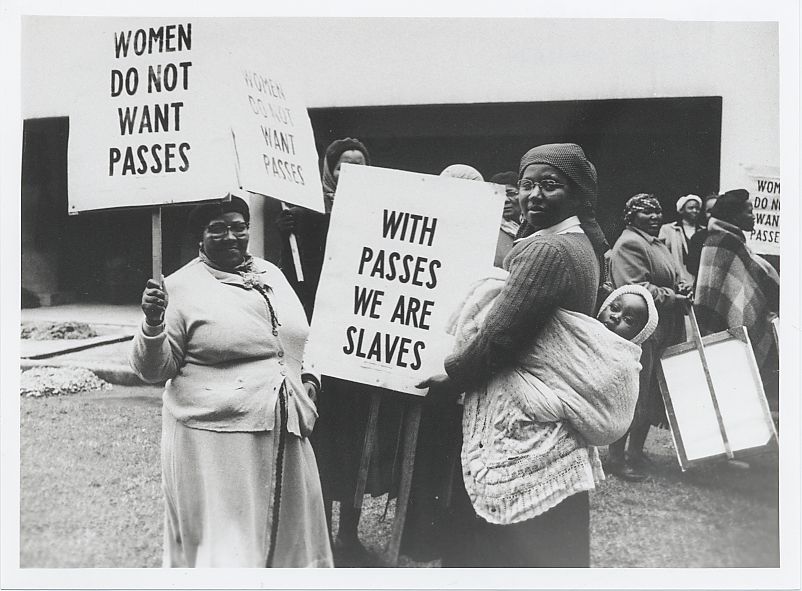 The women marched to the Union Buildings to deliver a petition to the offices of the Prime Minister J. G. Strijdom. They sang 'Wathint'Abafazi Wathint'imbokodo!' which translates to 'Now you have touched the women, you have struck a rock'.
However very little has progressed in regards to the rights of women or equality. South African society (and in varying degrees this applies to all race groups) are predominately patriarchal. The men earn the money and the women keep the home and raise the children. This has shifted somewhat since the end of apartheid and often the woman is the main breadwinner in many families, however there is still a huge pay gap between the salaries of men vs women.
According to the graph below, South Africa, Namibia, the United Republic of Tanzania and Malawi are the African countries with the highest values of wage inequality among the countries considered.
And according to the Global Wage Report, produced by the International Labour Ogranization, South Africa is the worst in the world when it comes to equal pay.
Crime and in particular Gender-based violence (GBV) are serious widespread problems in South Africa so women are not safe either in their homes or on the streets. Below is some information on GBV from Safer Spaces.
More than half of all the women murdered (56%) in 2009 were killed by an intimate male partner.
Between 25% and 40% of South African women have experienced sexual and/or physical Intimate Partner Violence (IPV) in their lifetime.
Just under 50% of women report having ever experienced emotional or economic abuse at the hands of their intimate partners in their lifetime.
Between 28 and 37% of adult men report having raped a women.
Non-partner sexual violence (SV) is particularly common, but reporting to police is very low. One study found that one in 13 women in Gauteng had reported non-partner rape, and only one in 25 rapes had been reported to the police.
The 2019-2020 South African Police crime statistics on GBV are below.
So you can see why there were protests about having to carry a pass in order to move around the country but you can also see why many South African women are not celebrating Women's Day.
This week marks 13 years since I relocated to South Africa from the UK. It is easy for me to remember as I landed on Friday and started work on the Monday and that day we had a Women's Day lunch at the Mount Nelson Hotel. For those of you who do not know, this was my second time moving to South Africa. I had moved back to be closer to my children who were living with their father in George just a few hours down the coast from Cape Town. I know 13 is not supposed to be lucky but this move was the best thing I could have done for my relationship with my children.
Thursday was the 13th of the month and it was lucky for us last year as that was the day when Panda first went to the physio and when he first sat up in my lap all on his own.
So sometimes 13 is not so unlucky.
The item I have researched this week in my exploration of the history of racism in the US is Slave Codes. This term refers to the laws which were used in the colonies to control slaves and blacks in general. Same as the South African blacks were not allowed freedom of movement under apartheid, American slaves were also not allowed to move freely and could not leave their owner's property without prior permission. Blacks were not allowed to receive an education or learn to read or write, they were not allowed to hold gatherings without the presence of a white person, they could not enter into contracts and they could not own property of their own. Marriages between slaves were not recognised by law and either spouse or their children could be sold off to another owner and their families separated. Blacks were prohibited from possessing weapons or lifting a hand against any white person, even in self-defense. No testimony could be made by a slave against a white person in court. Therefore, the slave's side of the story could never be told in a court of law often resulting in death or in the case of claims of sexual assault against a white woman, castration.
These are just some of the examples that the slave owners used to try and control the black population by legislation. Such punishments as whipping, branding, and imprisonment were commonly used if the slaves were caught violating any of the laws. Depending on the severity of the 'crime' the slave could be killed. A Virginia slave code from October 1669 addressed the killing of slaves this way:
"Whereas the only law in force for the punishment of refractory servants resisting their master, mistress, or overseer cannot be inflicted upon Negroes, nor the obstinacy of many of them be suppressed by other than violent means, be it enacted and declared by this Grand Assembly if any slave resists his master (or other by his master's order correcting him) and by the extremity of the correction should chance to die, that his death shall not be accounted a felony, but the master (or that other person appointed by the master to punish him) be acquitted from molestation, since it cannot be presumed that premeditated malice (which alone makes murder a felony) should induce any man to destroy his own estate."
This research has shown me so many similarities between the treatment of blacks in apartheid South Africa and the slaves in the United States. People just keep repeating the same atrocities against other humans over and over.
The date of the original Women's March in SA was the 9th of August which was Sunday and I spent my Women's Day being lazy. I did make dinner however. I had cooked a gammon (aka ham) in the slow cooker on Saturday but it was only ready quite late so we had it on Sunday. I used the method my Dad used, cover it in coke and crushed pineapple and let it cook for hours until it fell apart.
I think ham and potato salad go beautifully together thanks to my country girl heritage but as it was raining and stormy I did not want anything cold. I made a warm potato salad instead. I fried some chopped onions, boiled some eggs and made a sauce out of mayo, dijon mustard and apple cider vinegar as I wanted it to be creamy but quite acidic. I chucked the chopped egg, onion and boiled potatoes into the sauce and we were good to go. I fried red cabbage in balsamic vinegar and butter as our side.
Since I was already up on Monday I just watched a bit of telly and sulked. On Sunday night it had been storming really badly so I struggled to get to sleep and would have appreciated the extra time in bed, but once I am up I am up.
We had a delivery from Takealot and my new boots arrived. They are to serve as slippers, not outside boots. They are lovely and warm but after wearing them for 1 day the lining has started to come unglued and is bunching up under my feet. The quality is so disappointing. Especially after the weeks of waiting for Takealot to credit me for the more expensive boots that never arrived.
We had a relaxed evening with me trying to play games. Panda was not happy with me being diverted by anything other than him. He is such a goofball.
I downloaded Mouse For Cats for the kitties and it was so funny watching them try to catch it and search under the iPad and furniture for the elusive mouse when it went off of the screen.
Last weekend Norm and I started watching a show on Netflix called Immigration Nation. It follows ICE agents and immigrants and focuses on the separation of families. The desperation of the people in the system is heartbreaking. You can see why the Trump administration tried to block the show being released.
If you can watch this without feeling any kind of disgust for the way that humans and in particular children are treated by the US government then you have no soul. This show upsets both Norman and I so much we can only manage one episode at a time. I end up screaming at the screen, particularly when Bryan Cox the ICE spin doctor comes on, spewing lies and bullshit and patronising the people in the Town Hall meetings who come to have discussions on the unwanted presence of ICE in their communities. Cox deliberately misled the public repeatedly.
They showed a former police man from El Salvador who had been used as an informant by the US government and was deported putting his life at risk. His wife and children were left to survive on their own in the US.
It also told the tale of Cesar Lopez who was a US Marine and fought for his country, yet was still deported to Mexico. There are thousands of veterans who were deported despite laying their lives down for the country.
One family only had enough money for the father and the eldest son to migrate and the mother and the 2 smaller boys stayed in Guatemala waiting for the father to earn enough money to send them in order for them to be able to join him. The film crew went to Guatemala and they filmed how the wife and boys had to live. They seemed to sleep in an open sort of shed, had to walk to a communal water source and haul the water back home. They did not seem to have any form of electricity. They had very little money and the wife could not afford to send the children to school. Meanwhile the elder son and father were separated at the border in the US. The father was in jail (or what they call a detention center, but let's be honest, it is a jail). The son was allowed out of the detention centre and placed with his aunt. However the aunt was also undocumented and afraid of getting caught and she was very mean to the boy, telling him his parents did not love him and that he was a burden to her.
The mother, who was now afraid to leave Guatemala with the younger boys, said that her dream was to have a house with a refrigerator and a shower, things that most people in 'Western' society take for granted.
These dreams are the same dreams that most of the poor have in South Africa, a home with running water and electricity.
In South Africa access to water and electricity can be a challenge for all of us. We have restrictions on water usage due to the drought and regularly occurring intermittent electricity outages. On Tuesday we were working and the electricity went off. As we are on a meter we assumed we had ran out and I purchased a voucher but the meter was off completely. Norm went and asked the neighbours and found out that the council had sent out a letter saying that the electricity was off for maintenance from 9am to 4pm. I was supposed to have several online meetings and one of them was a sign off session which I was supposed to facilitate. I could join the team meeting via my phone (using my own data) but could not facilitate the sign off meeting and it had to be rescheduled.
You have to be flexible to cope with South African life.
On Thursday the electricity was off again from 2pm to 4pm which was when my client progress meeting was booked. I tried to access MS Teams via my phone but it kept chucking me out. I spent ages trying with no success and finally just gave up and did something productive.
It has been damp, misty and cold with bouts of heavy rain and wind this week. I have been building fires as soon as I finish work.
Even Navajo has been feeling the cold, he usually lies outside on the porch in the evenings playing 'guard my humans'.
The beasties sometimes have a standoff over who gets to sit in my lap.
On Tuesday we had notification about a missing 3 year old boy named Anothando Mhlobo.
On Wednesday evening the entire village seemed to be out searching for this child as he had been spotted being carried away by a man.
It was pouring rain and storming badly and pitch black and they did not succeed in finding either of them.
IY community leader Busisiwe Sitsha said: "The mother (Phathiswa Mhlobo) said on Monday (the man) arrived at her home and said if she doesn't pay him back the R500 she owes him, he will do something to her or her children; and then around 1pm, the child went missing," she said.
On Thursday people donated enough money to pay for a private helicopter to fly over the reed beds to try and locate the boy.
The helicopter pilot shared these images of our village from above.
The local Pick and Pay donated water and snacks to the search groups. It proved how much support can be generated in our community and made us feel very positive. However, unfortunately the child was not found.
Then we see a news article saying that some of the south african community visited a sangoma who told the community members that he had a vision of Anothando's neighbour feeding the child.
Namibians Elina Petrus, 29, and Jonas Amunyela, from Dontse Yakhe in Hout Bay, were allegedly tried by a mob and beaten for several hours, narrowly escaping having their throats slit and being burnt alive. Petrus was stripped of her clothes and forced to sleep on the mountain while being periodically beaten by the female cohort of the vigilante mob.
Amunyela is believed to have lost an eye and is in hospital with a severed Achilles tendon after being beaten throughout the night by the male half of the mob.
Assaults on Petrus and Amunyela allegedly took place in front of uniformed police who intervened only when the Namibian community clashed with residents at about 9am on Thursday.
I went from feeling a warm sense of community to horror at the ignorance and inhumanity of the community 'justice' served by the vigilantes. I do not understand this at all and I think most Westerners will not either. Sometimes you just have to realise you will never understand and keep to your own path of moral beliefs.
The weekly stats in SA are that 3,378,029 people have now been tested with the following stats overall:
South Africa is holding steady at 5th in the world for total number of cases. But we are still climbing for deaths per million people and are now at 31st in the world. (Last week SA was 33rd and the week before that we were 36th.)
However the President must be happy with our overall results and when he addressed the nation on Saturday night he told us that we will drop down to Level 2. He lifted the ban on the sale of alcohol and cigarettes which made many people happy and hopefully will not fill the hospitals with alcohol related injuries or increase the levels of ever prevalent GBV.
On Saturday I finally ventured out of my cave. Norm and I both needed new eyeglasses so we made an appointment to go to the optometrist. It was only my second time out with other humans since March 18th. It was the first time I put on jeans or proper shoes since then too!
The optometrist office is tiny but they had the required protocols in place: you had to sanitise before you came in, you had to wear a mask and they only allowed two customers in at a time. Norm went in to get his eye test while I shopped for new frames. I sent the images to the girls and my mom and posted them on Facebook for opinions. I finally decided on these two: the left one is for everyday wear and the right ones are for reading.
Norm and I had decided we would venture out to a restaurant for our first meal since lockdown but the place we wanted to go was busy. It was quite cold and fewer people seemed to be sitting outside but there were enough to make us trepidatious. We drove all through the village looking for a suitable place and we were shocked at how many restaurants have closed. The lockdown has devastated so many businesses.
We decided to just stop and get something to take home and we popped into a relatively new venue in Hout Bay. It is part of an international chain called Deus Ex Machina.
The local branch is called The Homestead of Perpetuity.
We popped into the bakery, walking through crowds of beautiful trendy young people, none of whom were wearing masks. Ah, the arrogance of the young.
We chose 2 sandwiches, I got the BLT on ciabatta and Norm had a vegetarian sandwich on seed bread.
We also chose some pastries for later that night and got these baked donut type things filled with caramel cream. Norm also got a mini cheesecake covered in chocolate and I got a Pastéis de Nata (a Portuguese Custard Tart).
All of it was incredible. I give them 5 Kitten Stars and cannot wait for this pandemic to be over so we can go back and eat in the cafe. ⭐⭐⭐⭐⭐
I have started watching a series that my daughter turned me onto. It is a Netflix show called 'Soundtrack'. It stars the stunning Jenna Dewan as a dancer trying to catch a break in LA.
Luckily Caitlin warned me about the spontaneous lip sync musical numbers or I might have turned off when the first one happened as it is so surreal but you actually kind of grow to look forward to them! The story lines draw you right in and you are intrigued by how the lives of random strangers intersect and interact. It touches on that thing some call synchronicity and some call destiny or fate. So far I absolutely love it!
I also watched a very intriguing but sad documentary called Belief: The Possession of Janet Moses. It is based in New Zealand and exposes some of the beliefs of the Maori culture.
Netflix describes it as "a family's misguided attempt to heal a woman's pain through exorcism" and the New Zealand International Film Festival says the documentary "disperses the fog of shame and sensationalism to shed light on the tragedy that made international headlines in 2007 when a young Wainuiomata woman died during a mākutu lifting."
According to Wikipedia "Mākutu in the Māori language of New Zealand means "witchcraft", "sorcery", "to bewitch"; and also a "spell or incantation". It may also be described as a belief in malignant occult powers possessed by certain people." However from what I understand it is the name for both a demon and the Maori exorcism ceremony to rid someone of that demon.
Janet was a young Maori woman who was struggling with the death of her beloved Grandmother, the matriarch of a large and close knit extended family. Janet was the single mother of 2 young girls and the children's father had betrayed her through infidelity. Janet was exhibiting unusual behaviour and forensic psychiatrist Rees Tapsell says in the documentary that there was there was "evidence of her becoming psychotic" and that her actions could have been from an underlying mental condition triggered by the stresses in her personal life.
The family stole a concrete lion from a local pub and when they consulted a Maori tohunga, or priest, within the local community he advised them to return the lion.
However even after they returned the lion the unusual behaviours continued and after the tohunga left their grandparents' home in Wainuiomata her family members began an exorcism loosely based of what they believed a Mākutu lifting to be.
Around 40 people were in attendance across the 5 days of Moses' exorcism, including a 14-year old girl who they came to believe was also touched by an evil spirit. The young girl had fainted during the 5 day ceremony, however the family had not been eating or drinking and had been praying, stomping and chanting '"go with peace and love" and it was incredibly hot. The young girl could have fainted from the heat or dehydration.
The family believed that water would rid their bodies of the Mākutu and began pouring water on Moses' face and body and down her throat constantly.
The teen was injured and Janet drowned during the cleansing ceremony. It is a very sad tale of misconstrued attempts to heal a beloved family member. The family had good intentions, just no skills in either Mākutu or medicine. I found it very interesting but the story was dragged out for the purposes of the documentary and could have been much shorter in duration. I give it 3.5 Kitten Stars ⭐⭐⭐✨
I will not include any musical or dance videos to uplift us as some of the best news of the week is the announcement from Joe Biden's campaign that he has chosen Senator Kamala Harris as his VP. She is an amazing orator and Norm and I watched the campaign launch on Wednesday night.
Kamala repeatedly slammed the incompetence of Trump and the best line was when she said that Trump had "inherited the longest economic expansion in history from Barack Obama and Joe Biden, and then, like everything else he inherited, he ran it straight into the ground." Senator Harris said America led the world with more than 5 million COVID-19 cases "because of Trump's failure to take it seriously from the start". Kamala mentioned all of the key areas that Trump has worsened such as unemployment, management of the virus, clean energy, women's rights, racism, immigration, healthcare and climate change. I finally felt positive about the future of America for the first time in a long time.
I look forward to the debate between Pence and Senator Harris, she will probably make him cry like she did Kavanaugh.
But maybe Mother (what most normal people would call his 'wife') will be there to change Pence's nappies and wipe his tears.
I cannot wait to watch that debate!
Tonight we are holding a family zoom meeting with my mom and the kids so I am looking forward to that. The weather has cleared up a bit here but it is still rather cold. I am going to build a fire, wrap up warm, and drink copious amounts of tea while watching telly.
I hope that you have the freedom to do whatever you want today. I wish you enough of what you need. I wish you good health.
Until next time, stay safe. Socially distant Kisses from the Kitten x0x0x0x