I finished watching Soundtrack this week. I give it 4.5 Kitten Stars. ⭐️⭐️⭐️⭐️✨
One thing that the main character said which resonated with me was that all songs are about love.
The search for it, finding it, losing it, recovering from it, living with it or without it, keeping it alive when we are lucky enough to find it. Maybe you can broaden the term to just be songs about 'Feelings'? Pain is often a catalyst for brilliance when it comes to creating beautiful art. Ask Adele! Actually do not bother her this week, she might be busy defending a wee touch of cultural appropriation on IG.
Empaths often do not realise that we are different from other people when we are children. We assume that everyone else is able to pick up the feelings and emotions of other people that we can pick up on. It is often only later in life that we realise that we feel too much.
This realisation (even if the realisation is subconscious) can lead us down multiple paths. If the empath is male and/or lives in a home that is seeped in toxic masculinity then sometimes these surplus emotions get twisted and the empath can become a bully in order to suppress these feelings of vulnerability and try to hide their true selves.
But for many empaths our feelings come out in our 'art'. It has always been a universal concept, whether the trope is of the Alcoholic Artist, the Melancholy Musician, or the Wretched Writer. Artists are simply people who create some form of art, musicians create music, writers write, we are not concerned whether our art appeals to other people, we need to get out the emotions which are generating that need for creating. And when our chaotic and tumultuous emotions do not have an outlet it becomes tortuous. People often ask me 'why do I blog'? That to me is like asking why do I breath or why do I eat? Writing has always been my outlet, even as a child I wrote. Until the last few years my writing was not as public as my blog is now, I always wrote under aliases. I guess at my age now I am comfortable exposing my thoughts and feelings and even my past. We are who we are based on our history. Our loves, our losses, our choices, our destiny….these things make us who we ultimately become. As they say, we are only as sick as our secrets.
If empaths do not have any outlet for these tumultuous emotions then it can be very unhealthy. I obsess endlessly even when I can write, I cannot imagine if those obsessive thoughts had no path where I try to organise those feelings into some form of logic. I'd be curled up in the fetal position, rocking and sucking my thumb.
The weather this week has been frightfully cold. September is supposed to be the start of Spring here in SA but it is not feeling very spring like! It is bone chillingly cold. Even sitting by a roaring fire, wearing my woolly PJs, wrapped in a furry blanket and snuggling a cat on my lap is not keeping me warm in the evenings.
The wind has been battering us and it whips the cold air howling through all of the gaps in the house (and we seem to have more than our share of gaps based on the ghost like eerie noises we sometimes hear).
Load shedding kicked in again on Tuesday evening and when it happened Norm and I had completely forgotten and were not prepared for it. Once Norm found the lantern and stoked the fire to get it going and I lit a few candles it was quite peaceful without the ever-constant hum of electricity, the TV and appliances. Norm worked, the animals all snuggled in around me and I played card games that you do not need to be online for and it seemed to pass quickly.
The next day load shedding was kicked up to Level 4 but Hout Bay managed to miss their slot luckily. I cooked dinner as Norm had done a shop for us. Is this pic blurry or it is my dodgy vision? I made sticky pork chops with honey drizzled over them to bake, I made roasted butternut, baked a potato and steamed some baby broccoli.
Thursday was my birthday and I woke up to a table full of lovely presents from my darling hubby.
I had asked for a yoga mat and the non-slip towel was a nice bonus addition! He gave me a baby orchid as my last one died recently. He gave me both lilies and proteas. He also gave me some yummy posh choccies and a lovely card.
Midday I received a delivery of even more flowers! They are just so beautiful. Amber and Trevor (e.g. Amber) sent them to me.
I put all of my flowers in vases and it makes me so happy to look at them from my desk. Such a cheerful blaze of colours to brighten up my life.
Even the rain had stopped and the sun was out in honor of my special day so when I finished work I made myself a drink and sat outside on my throne and pondered life.
I am a very lucky girl! I have so much to be grateful for and so many blessings. I felt an overwhelming sense of contentment. We have good jobs, a lovely, safe, secure, warm & dry home and a wonderful family who are all healthy.
Norman had booked to go to Foxcroft for my birthday dinner and we had invited Wes and Caitlin to join us. They have 2 menu offerings but the one we chose is the one which is R435 per person and you receive Foxcroft bread, 4 Small Plates, 1 Main Course, 1 Side, and 1 Dessert (that is $26.23 or 19.74 GBP p/p at the time of writing for those too lazy to google who are feeling curious.)
I was full of trepidation about being inside of a restaurant, especially one as small as Foxcroft but when we arrived it felt very safe. We had to wear masks on entry and the staff wore them the entire evening. We had to sterilise our hands, they took our temp and registered our contact info in case we had to be advised of exposure.
Norm and I arrived a few minutes before Wes and Caitlin and we had a look at the menu and ordered a drink. The kids arrived shortly after we did.
After the kids were settled with their drinks the waiter brought the Foxcroft bread.
The homemade bread was per couple and was served in an adorable little cast iron skillet and was topped with crispy oregano. When we cut into the loaf it was stuffed with green olive tapenade. The outside was crispy and the inside warm with the tapenade giving it a gorgeous zing. I loved it but only had a small bit as I knew I had a lot of other food heading my way! I would gladly buy this for home and serve it with a lunch of tapas or a cheese and charcuterie board to munch with it.
According to their website the 4 small plates consisted of:
I was most looking forward to the Noodles and was sort of cautious about the squid, but as often happens the squid was divine but the noodles were my least favourite dish of the evening. I was not keen on the consistency of the noodles and there was no pork that I could see. The flavours of the sauce were very nice however and I liked the spiciness of it. It definitely had a kick!
The squid dish was tender, tart and fresh tasting. There was a wee bit of a kick in the sauce. The tostada was light as air and crisp. The little bits of fish (I think it was mackerel) were tender and fresh. I loved this dish.
However I think my favourite of the tasting plates was what we have guessed was the duck and game pastilla. The pastry was crisp and buttery and the meat was moist and tender. This was so gorgeous, Cait called it a posh sausage roll.
Cait and Wes both loved what we nicknamed the 'fancy cracker' tasting plate. The tastes all merged into a little slice of heaven in your mouth. You could taste all of the individual flavours very distinctly. The cheese was tart, the tapenade tangy and the aubergines cooked beautifully.
There were 2 choices for the main:
All of us chose the lamb even though Cait nor I are huge lamb fans. Foxcroft posted this about the lamb: "Here we have shoulder of lamb, sourced responsibly either through @herdsmen_origin or @frankiefennermeatmerchants , braised and glazed in a sauce made from Suurvygies (Sour figs) from the Blinkwaters co-op via @abalobi_app. Mebos puree malay green bean curry and a bay laurel cream round out the dish. However, the optional side of a potato curry roti with coriander chutney seals the deal, making this our most raved about dish on our current menu."
The lamb was moist, tender and had very little fat or icky bits and did not taste at all gamy (all of which are the reasons I am not a fan of lamb). It was divine! I was not keen on the green beans but then I do not really like green beans, so chopping them up into cute little bits does not change the taste.
There was a choice of 2 sides: either a curried potato roti topped with coriander and chutney or steamed baby broccoli seasoned with chilli, lime and sesame. Norm chose the broccolini and the rest of us chose the potato roti. The roti was was delicious and went beautifully with the lamb.
There were two choices for dessert, a poached pear and muscavado and cinnamon ice cream dish and a Bergamot Syllabub with Strawberry, Rosewater, Verbena, Shortbread. I asked the restaurant for a copy of the menu from that evening but they did not reply so I cannot say what the pear dish consisted of. It was hard to understand the staff through their masks.
Caitlin and Norm chose the pear dish and said it was divine. Norm chose this as his favorite dish of the meal. He raved about the ice cream.
Wes and I chose the Bergamot syllabub. It had a creamy bergamot syllabub at the base, then strawberries prepared 3 different ways, chopped strawberries, strawberry coulis and strawberry sorbet, then it was sprinkled with chunks of buttery shortbread & thin sheets of meringue. It was the perfect ending to a perfect meal.
Wes and Cait entertained us with some funny stories at dinner and we all had a lot of laughs. At one point a lady at another table turned around to look at us because we were laughing so loudly. That is the problem with posh venues. It did not deter us at all from expressing our joy.
It was such a fabulous birthday. I was rather dreading this occasion as I am knocking on the door of my sixties but my family made it very special for me.
At least we were near a generator when the lights went off from 8pm rather than sitting home in the dark. Luckily they came back on exactly when we got home that night! We had the power go off twice on my birthday 12 to 2,30pm and then again from 8 to 10pm.
Work was interrupted the next day with load shedding and it caused issues with online meetings. It was off for 2 hours that afternoon. We got take aways from Simply Asia for dinner and built a roaring big fire and I felt so cozy, content and grateful for my life.
Today we had a lazy morning then went to Tanya Seeber optometrist to collect our new eyeglasses. We were both very pleased with our choices. I got 2 pair, one for reading:
And a second pair for distance.
We then wanted to venture out for a bite of lunch as we had only had coffee all day and it was early afternoon. We decided to give Delish a try as it did not seem too crowded.
They had a table at the entrance for us to note our contact info, take our temperature and spray our hands and they had a sign asking you to wear masks on entry. Each of the tables had clear plastic sheeting dividing them and when anyone left a table they sprayed the table, chairs and dividers with disinfectant. It felt very safe. You can see the 'curtains' behind Norm in the pic below hanging from the wooden dowel near the ceiling. It does not impair your vision or make you feel claustrophobic since it is transparent.
It is very charming and the decor is rustic, simple and sweet with big comfy cushioned benches and chairs.
Once we had ordered our coffees Norm modeled his new readers for me.
Norm ordered the bacon and egg butty for R65.00. Scrambled egg with bacon, basted with bbq sauce and served on a lightly toasted ciabatta.
I had the Twisted Eggs Benedict "Chef's Choice: Two poached eggs topped with hollandaise sauce served on a grilled brown mushroom and caramelised onions." It was R80 but with the bacon it was R100.
Mine was yummy and relatively low carb. Norm devoured his with no complaints, that is about as good as you get out of a dour Scotsman. 'I et it dinna?'.
After lunch we popped into the shops and got a few things to make a BBQ pork shoulder in the slow cooker. Will see how that turns out but I was gagging for pulled pork so wish me luck! I went around with him to choose the items then I went out to the car and avoided standing in the queue to pay.
When we left the shops and headed home we ran into a road block and were diverted up through the valley and once we arrived home we then saw that there was a protest of some sort at the SAPS traffic circle.
Rumours are that it was to do with land invasions and either putting up or taking down shacks built illegally on unused land.
My daughters gave me a hair consult when they were here last weekend. At the moment it looks like I forgot to brush out my dry shampoo as there is a light dusting of gray at the crown of my head but a lot of it around my face. As I have decided to stop colouring my hair and grow out my grey, the girls think I need to grow out my fringe so that I have a thick swoop of grey surrounding my face instead of sitting like a grey curtain over my face. I am hoping for this effect:
With my luck it will probably look more like this:
And now that I finally bought some expensive hair cutting scissors and learned how to cut my bangs I have to endure it growing out. Typical. I hope my next client does not insist on video cameras! At least I will be mostly restricted from public view and can use the bobby pin attack plan.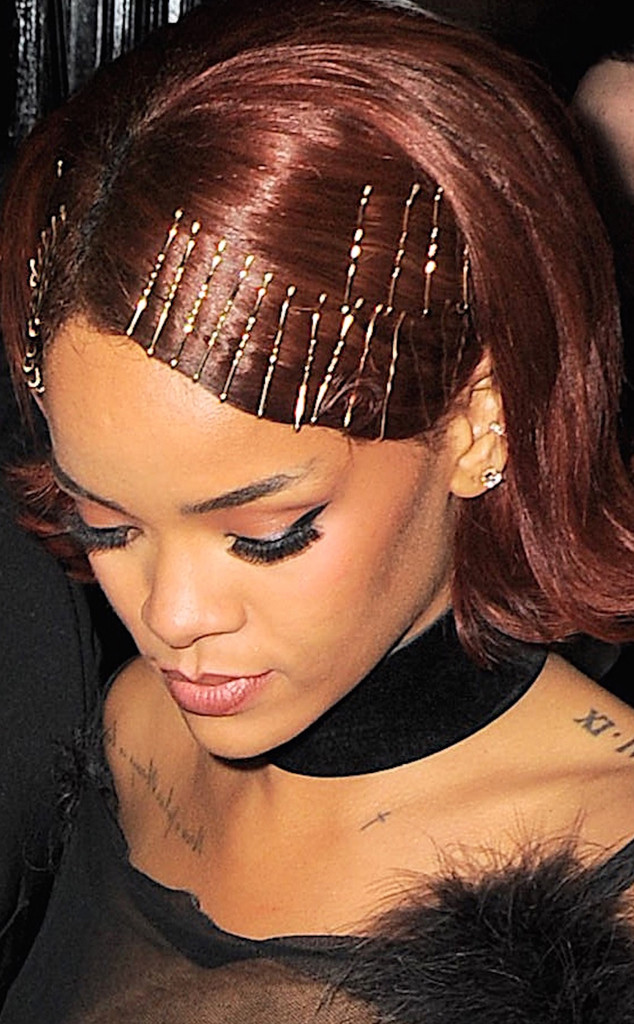 Once I feel comfortable enough to go to a hairdresser I am also going to chop quite a bit off the ends, I will just leave it long enough to cover all 3 of my chins when viewing me from my profile.
Now for the Corona Count Down! The stats for South Africa are that 3,765,700 people have now been tested and our overall figures are:
South Africa is 7th in the world for total cases of infections, an improvement from last week's number 6 spot. However we are still climbing on the count of deaths per 1 million and this week we have increased to 27th place after sitting at 28th last week. We are at 78th for new cases which is a positive sign.
As always, I ask that you stay home where you can, if you must go out wear a mask and apply social distancing wherever possible. Stay safe and keep in contact with your friends, especially those who are isolating on their own.
Until next time, Kisses from the Kitten x0x0x0x0x0x0x